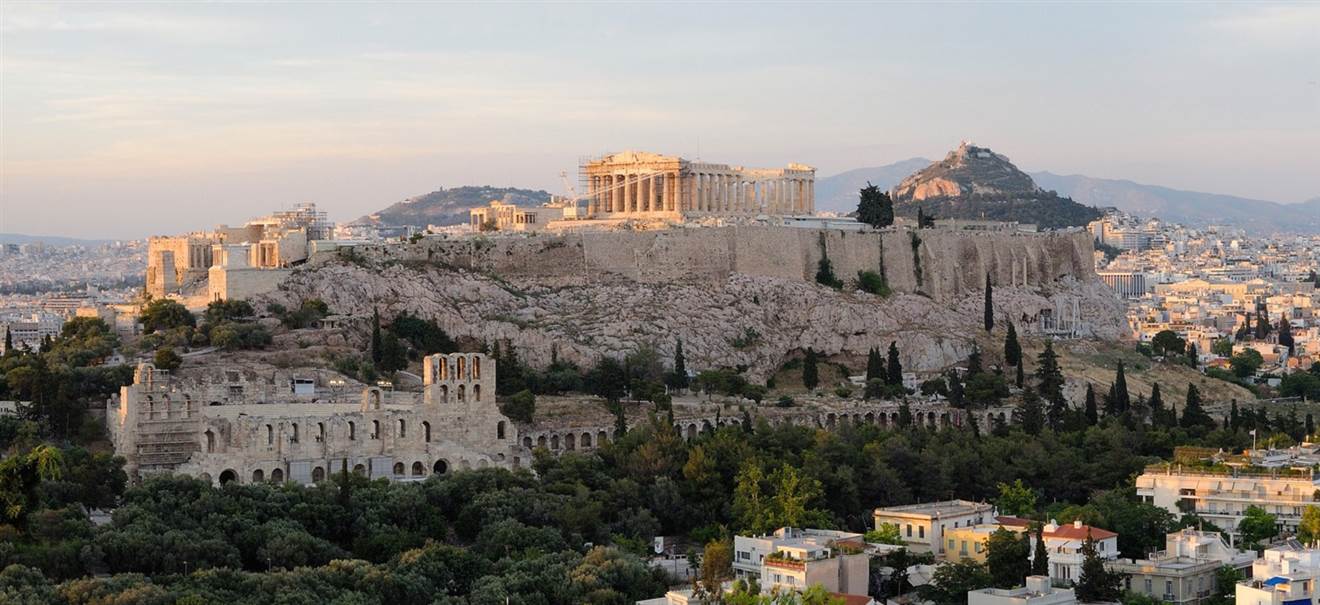 Athens Sightseeing Half Day Tour
To product
The Athens half-day tour begins with a panoramic drive around Syntagma square, passing by National Garden, Hadrian's Arch, St. Paul's Church, Parliament, Tomb of the Unknown Soldier, Catholic Cathedral,and Schliemann's House. You will then drive past the Athens Trilogy, which includes the University of Athens, the Academy of Athens, and the National Library. Your licensed guide will explain more about Athens's old and modern history as you look at these stately buildings.
Continue for a photo stop at Panathinaiko Stadium where the first Olympic Games took place in 1896. It is the only stadium built out of white marble. Proceed, passing by Zappeion and Temple of Olympian Zeus. 
Make your way to the archaeological site of Acropolis, an UNESCO'S world heritage monument, and visit Propylae the monumental entrance to the Acropolis, which blends Doric and Ionic building principles, and the small temple Athena Nike, which stands on a protruding mass of rock, protecting the gate to the citade and of course the Parthenon, and Erechtheion with its porch of Maidens. 
With this Acropolis half-day tour you will enjoy one of the top UNESCO'S world heritage monuments.
Highlights:
-Panoramic tour of Athens
-See Ex Royal Palace
-See Parliament
-Monument of the Uknown Soldier
-Stop at the Stadium
-Entrance to Acropolis
Inclusions:
-Entrance fees of the Acropolis
-Transport by luxury bus
-Professional and licensed guide
-All taxes
Departure point: 26 Athanasiou Diakou Str. 11743, Athens
Departure dates and times: 
Daily at 8:30 a.m.(Exceptions:25th&26th of December,1st of January, 25th of March, 20 April, 1st of May)
Duration: 3.5 Hours